It's not everywhere that you'll see birds on shoulders, cats in strollers, and even a skunk on a leash, but at the World of Pets Expo and Educational Experience, attendees know to expect the unexpected. One thing that all attendees can expect, however, is to be delighted by the hundreds of animals who will be taking in all the sights right alongside the humans.
The eighteenth annual World of Pets Expo and Educational Experience is being held January 25 to 27 at the Maryland State Fairgrounds in Timonium. Over the course of three days, animal lovers can enjoy events, entertainment, educational demos and much more—all of which celebrate animals and our love for them.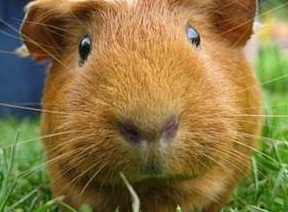 Speaking with "Maryland Monthly," World of Pets Expo show coordinator Jeanne Emge explained that the event originated in affection for animals. "It started out of our love for animals as a family, [our] love for pets," Emge said. "We've just always been pet lovers and have been to a lot of events of different types, and thought it would be really nice to have an event here locally that would showcase the very best of the pet industry." Emge later added, "It is a great place to come for a cold weekend in January, when there's no football—it's the weekend before the Superbowl. It's a great place to come with your kids and your pets . . . There's something for every pet lover there, no matter what kind of pet you favor."
As an example of that variety, the weekend's demos range from pet CPR and first aid to a workshop on parrot behavior taught by the "Birdwhisperer" Jesse James. Among the popular entertainment offerings is Johnny Peers & the Muttville Comix, a slapstick comedy act that has been featured with the Ringling Brothers & Barnum and Bailey Circus and on "Late Night with David Letterman." Other event highlights include 200 shopping booths for discovering unique finds, the DockDogsⓇ and American Kennel Club All-Breed Agility Trial competitions, and the perennial-favorite petting zoo.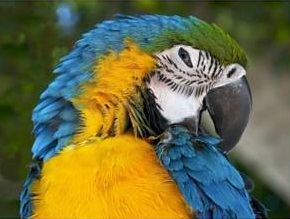 Two new features of the 2019 expo spotlight our equine friends. The EQUUS Film Festival will have screenings of feature films, documentaries and other storytelling modes, all about horses. The film festival is a separate event from the main expo but is also at the Maryland State Fairgrounds. Additionally, the new Horseland section provides opportunities to learn about horses from the Maryland Horse Industry Board, which has dozens of discovery centers across the state.
Besides the expo's other benefits, it can have an important effect on attendees' current and future pet ownership. As Emge explained, "If you're looking for a pet, it's a great opportunity to learn about the type of pet you're thinking you want. Get some education, talk to some rescues and shelters, and make an informed decision, so when you do get a pet, it's a forever pet."
Visit http://www.worldofpets.org/maryland-world-of-pets-tickets.php for World of Pets Expo and Educational Experience ticket and show hour details.